Donald Trump Biography
Name – Donald John Trump

Born – June 14, 1946, New York City, New York, USA

Mother – Mary Anne

Father – Fred Trump

Wives – Ivana Zelníčková Marriage – 1977 Divorce – 1991, Marla Maples Marriage – 1993 Divorce 1999, Melania Knauss Marriage – 2005

Children – Donald Jr., Ivanka, Eric, Tiffany, Burrows

Nationality – American U.S

Studies – University of Pennsylvania, New York Military Academy, Fordham University, Wharton School of the University of Pennsylvania, Cave-Forest School

Business – Television and Real Estate Business

Famous – President elected in the 2016 US election, ranked 156th among the world's most wealthy, owning $ 3.7 billion in assets according to Forbes in 11/13/16
US President Donald Trump Biography
Intrduction of Donald Trump
Donald John Trump Donald John Trump is considered one of America's most famous businessmen and television personalities. She won the 2016 US Presidential Election. He will officially join as the 45th President of the United States on January 20, 2017.
His business is related to real estate, sports, gaming. He made many sarcastic mistakes in his shares and has always been considered an outstanding figure of a charismatic leader. Many people say that they always have an exciting ability and good technique to visualize the future and some people also say that they are capable of giving confidence to those who have lost faith.
At a very young age, he started working on a large project in the business of his father in Manhattan. He also created the Grand Hyatt, which is very famous and earned him a lot of money. His style, extravagant lifestyle and manner of speaking openly earned him a business mind as well as a celebrity.
Childhood of Donald Trump
He was born in New York City, New York, USA on June 14, 1946, to a father and real estate businessman father Frederick Trump and mother Mary McLeod. Donald Trump was one of his 5 siblings.
He started his studies at Kew-Forest School, Forest Hills, New York. At the age of 13, his parents sent him to New York Military School. He emerged as a star athlete and student leader at the 1964 graduation.
Trump studied at Fordham University for 2 years and then went on to graduate in economics at the Wharton School of Finance (University of Pennsylvania) in 1968.
Donald's Trump Business Life
Donald Trump joined his father's company "Elizabeth Trump and Son" while studying for his college. The company used to rent medium-sized Maken rentals in Brooklyn, Queens, and Staten Island.
Trump became very focused on the business in which he invested $ 5 million. In this project, a total of 1200 apartments were built in the city of Cincinnati which was rented by 100% of people within about 2 years.
In 1971, he moved to a studio apartment in Manhattan, New York, where he began working on large building projects. That same year, he was called the first multi-billion dollar real estate transaction company when he sold an apartment in Swifton Village, Cincinnati, Ohio.
In 1985, Donald Trump bought Barbizon Hotel and 100 Central Park South completely redesigned and purchased Mar-a-Lago Estate on Palm Beach, Florida.
The year 1988, Trump bought the Plaza Hotel in New York City.
In 1989, Trump purchased 727 Aeroplanes and started the Trump Air Shuttle Service. Unfortunately, Trump's rights to 3 Casino died due to his helicopter crash, which became a big issue in the middle.
In 1989, Trump invested $ 1 Million to build his third casino, the Taj Mahal. Due to some wrong business decisions, this year brought him to the verge of making him bankrupt.
But the biggest thing about Donald Trump is that he does not give up easily. In 1990, Trump rescheduled his name, price, and work when he launched the Trump Taj Mahal Casino in Atlantic City.
In 1996, she received the Ownership of the Miss Universe Organization. This company creates and exposes Miss Universe, Miss USA, and Miss Teen USA competitors.
In 2003, Donald Trump entered into a joint partnership with the National Broadcasting Company (NBC) where Trump became an executive producer and host of NBC's reality show The Apprentice. He got a lot of success in this show. Inspired by this, Trump worked with British television producer Mark Burnett as a co-producer on the second show, "The Celebrity Apprentice".
On October 21, 2004, Trump Hotels and Casino & Resort announced a reorganization that led to Trump's ownership dropping from 56% to 27%. The company then applied for "Chapter 11 protection" which prevented him from going bankrupt again.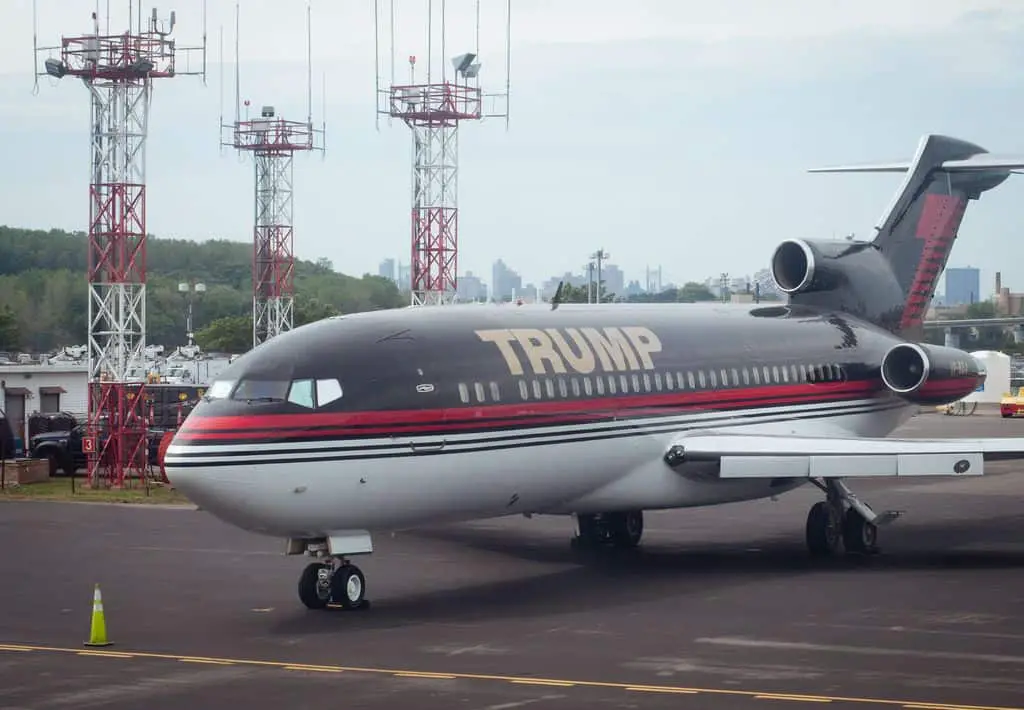 Donald Trump added the Trump name to most of his products –
Trump Financial
Trump Sales and Leasing
Trump Entrepreneur initiative
Trump Restaurants
Go TRUMP
Donald J. Trump signature collection
Donald Trump's Real Estate Tycoon
Trump Airlines
Political Career of Donald Trump
In the 2000 election, Donald Trump thought of standing as a third-party candidate for the US presidency.
In 2004 and 2008, Trump anticipated fighting for the presidency on behalf of the Republic Party, but in 2006 was elected as the party's representative for the governor of New York.
In 2010–2012 Trump accelerated his political career and publicly announced his name for a presidential candidate. However, a group of his associates said that Barack Obama who has not been born in America will ruin your political career.
In January 2013, Trump supported Israeli Prime Minister "Benjamin Netanyahu" during the Israeli Elections, and Trump was also the special speaker of the 2013 "Conservative Political Action Conference" CPAC.
2016 US Presidential Election Campaign
In June 2015, Donald Trump had named himself as a Republican presidential candidate. He was soon in the party's nomination for his successful business, the media's legendary and unrequited quality, and was nominated for the post of President at the 2016 Republican National Convention.
The slogan of his election campaign was "Make America Great Again" i.e. Let's Make America Great – In his election campaign, he raised some important issues such as illegal immigration, crime, Islamic terrorism, offshoring of American jobs, and American national debt.
According to his new policy plan, Trump claimed corporate tax to be 15% tax and also said he would replace the Affordable Care Act (Obama Care) with a new free plan.
Some media channels and magazines have also criticized the use of lewd and sexist language, and some have made allegations of sexual misconduct against Trump. But even after these controversies, Trump won the US President-Elect on 8 November 2016 by defeating his opponent Hillary Clinton in the election.
He will join the office of the US President of the world's most powerful position i.e. 45 as the 45th President on January 20, 2017.
Read Also: The Talkative Tortoise English Short Stories for Kids
Some Important Works are done by Donald Trump
In 1974, two rail yards were purchased in New York City. I also bought the bankrupt Commodore Hotel and made it Hotel Grand Hyatt and also formed the Trump Organization.
In 1980, Trump started building the Trump Tower in good condition in New York and started Atlantic City Business, which caused him a lot of debt.
In 2001, the Trump Tower was completed, a 72-story building. The same year Trump began to become Trump Plaza near the Hudson River.
In 2006, Trump bought the Menie Estate in Balmadie. The same year Donald Trump built the world's best golf course in Scotland.
In 2009 Trump bought the WWE RAW show from Vince McMohan.
Books are written by Donald trump
Trump: The Art of the Deal
Think big: Make it Happen in Business and Life
Think like a champion: An Informal Education in Business and Life
Trump 101: The Way to Success
Trump: How to Get Rich
Trump: Surviving at the Top
Personal Life of Donald Trump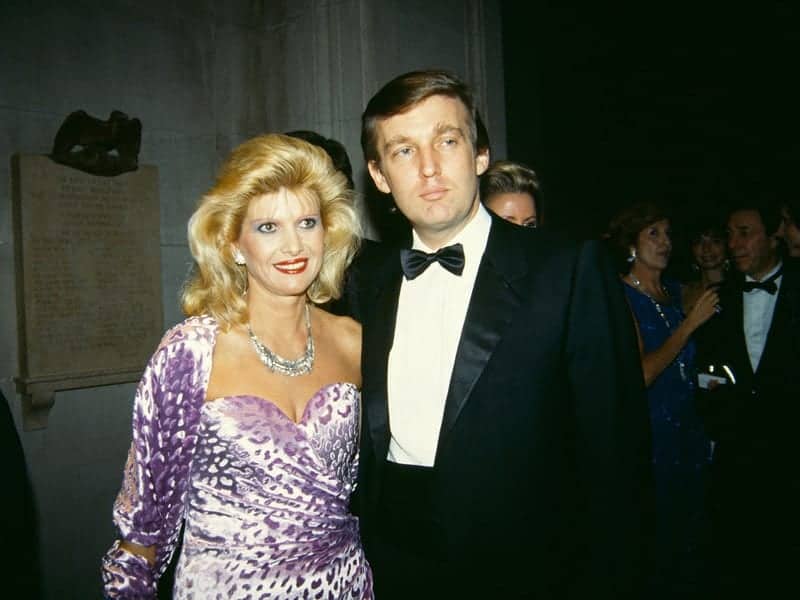 Image Source – People.com
In 1977, Trump married Ivana Zelnickova and had 3 children – Donald Jr., Ivanka, and Eric. They divorced in 1992.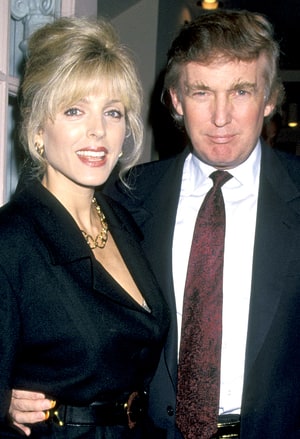 Image Source – usmagazine.com
In 1993, Trump married Marla Maples and they had a child 2 months before the wedding – Tiffany. They also got divorced in 1999.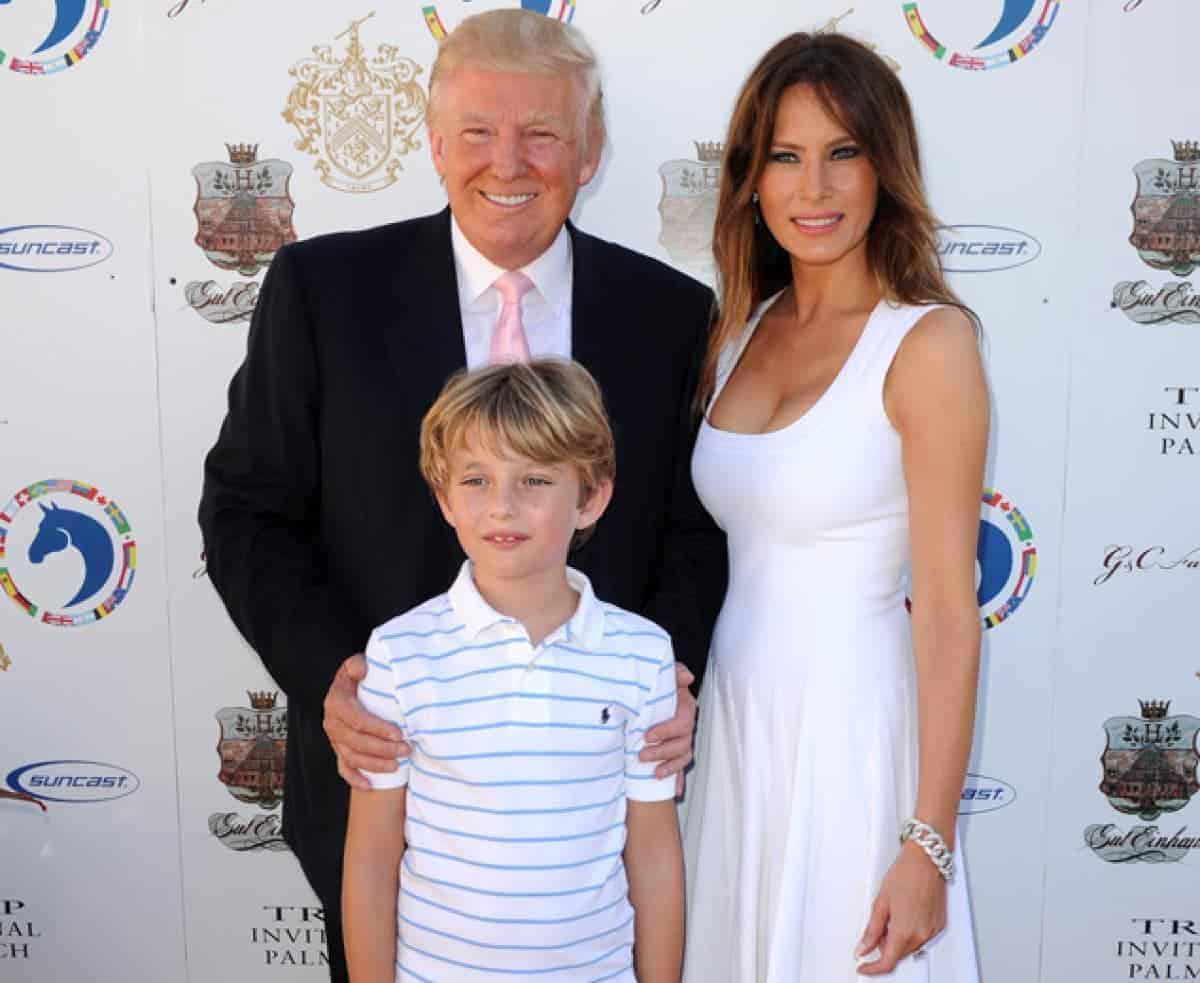 Image Source – NydailyNews.com
In 2005, Trump married Melania Knauss and had a son, Barron William Trump.
NYC Penthouse
Donald Trump's family is mainly Trump Tower, New York City, which is located at 725 Fifth Avenue.
Most of the items in his house have been made from 22 Carat gold and the color has been made of gold.
Goldwork has also been done in the home furniture.
The windows of Trump's living apartment are easily overlooked in Central Park, New York's five cities, and nearby New Jersey.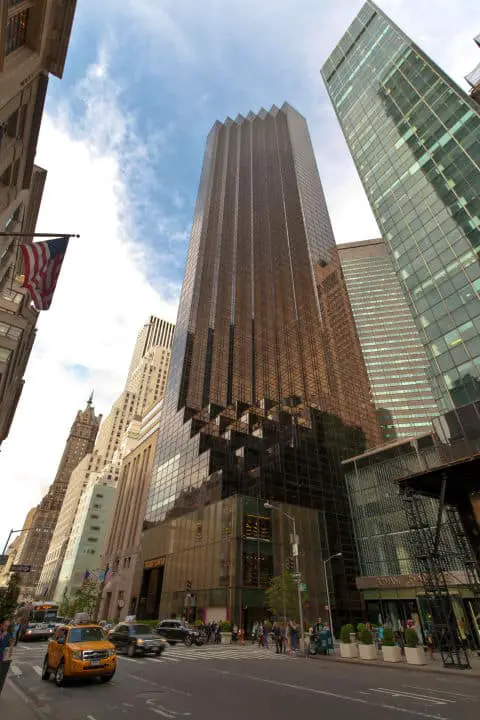 Image Source – housebeautiful.com
Donald Trump Awards
Nomination for Primetime Emmy 2005
Star on Walk of Fame 2007
Celebrity Wing of WWE Hall of Fame 2013
Donald Trump Facts
Donald Trump never smoked, smoked cigarettes.
He does not like to join hands. When they meet an older person, they quickly pull themselves over so that they do not have to shake hands.
Donald Trump has a lot of confidence. Trump once stated in The Daily News of 2004 that "all the women around the Apprentice flirted with me – knowingly or unknowingly".
Donald Trump had the opportunity to buy "The Patriot", a professional football team in the United States, but left the deal, but to this day the team is worth $ 2 billion.
He is the only candidate who has his own board game-like – Trump: The Game.
Trump won the Worst Supporting Actor Award at the Razzle Award for the 1990 film Ghosts Can Comprehensive Do It.
He was an active member of the "Birther" movement that raised the question of President Obama's place of birth.
Donald Trump went bankrupt almost 4 times in business.
Donald Trump shaved the head of WWE owner Vince McMahon.
Trump says he has never used an ATM in his life.
Trump also started a brand of Vodka in 2006 which was soon discontinued due to consumers not liking it.